Join us as we cruise the famed Danube River through some of the most unforgettable scenery in Europe. We'll board Ama Waterways ship The AmaVerde for seven days exploring the Danube. Those longing for the romance of Old World Europe will get to travel into the very heart of the continent, where empires were built, kings and queens were crowned and some of the world's greatest music was composed and performed by the likes of Mozart and Beethoven. Grand European cities like Vienna, Bratislava and Budapest forever remain timeless. Admire the beauty of Salzburg and the Czech Republic's charming mountain town, Ceský Krumlov. From grand abbeys and fortresses perched high above the Danube to plentiful iconic UNESCO World Heritage Sites, be romanced by the Danube with all her regal and romantic splendor.
COUNTRIES: 
AUSTRIA, GERMANY, HUNGARY, SLOVAKIA
One of AmaWaterways' remarkable twin-balcony river ships, the newly reimagined AmaVerde, is full of light, love and bold artwork showcasing vibrant, modern designs. The dashing ship is considered the captivating companion of the AmaBella as both ships were totally redesigned in 2021 and sail their imagined love story on the romantic Danube River. Spacious, sophisticated staterooms set the mind at ease for a restful slumber, while warmth attracts visitors to the comfortable fireside library and AmaVerde's massage and hair salon. The Main Restaurant is the perfect home to exquisite meals and local wine pairings worthy of La Chaîne des Rôtisseurs—the internationally renowned gastronomic society. The Chef's Table specialty restaurant, with its glass-enclosed kitchen and unique rolled lighting fixture, gives way to a vibrant multi-course parade of dishes with distinct regional flavors paired with hand selected wines. Enjoy a light lunch in our new "Café Bistro," a perfect al fresco spot to play cards and mingle with your fellow guests. Additional amenities on AmaVerde include unlimited high-quality complimentary Wi-Fi, movies, music and English-language TV stations in the staterooms, a specialty coffee station, gift shop, sun-deck walking track, heated swimming pool, putting green, fitness room and fleet of bikes.
SPACIOUS STATEROOMS
7 nights luxury accommodation in an outside stateroom (most with twin balconies)
Entertainment-On-Demand in all staterooms featuring free high-speed internet access, movies, a music library and English language TV stations
Mini-fridge, desk and sitting area
Bottled water replenished daily
AN ARRAY OF AMENITIES
Wellness Activities with a dedicated Wellness Host leading various exercise classes as well as discussions on healthy eating and relaxation techniques, both on board and on shore.
Personalized service from a highly trained Cruise Manager during both cruise and land programs
Internet and Wi-Fi access
Sun deck pool with swim-up bar and walking track
Fitness room, massage services and hair salon
Main Lounge with panoramic views and bar
Daily entertainment including cultural performances
AWARD-WINNING DINING
All onboard dining in a variety of venues
Regionally inspired cuisine made with locally sourced ingredients
The Chef's Table specialty restaurant
Welcome Cocktail, Welcome Dinner, La Chaîne des Rôtisseurs Dinner, Captain's Cocktail and Gala Dinner
La Chaîne des Rôtisseurs exclusive dining experience
Unlimited fine wine, beer and soft drinks with lunch and dinner
Unlimited sparkling wine and fresh juice with breakfast
Sip & Sail Cocktail Hour with complimentary wine, beer, spirits and soft drinks
Tapas, sandwiches, snacks and refreshments served daily in the Main Lounge
A WORLD OF EXPLORATION
Immersive tours in every destination
Gentle, regular, active and late-riser tour options
Bike tours and hikes
Special Interest Tours
Knowledgeable guides
Personal headset for easy exploration
Airport transfers with purchase of air from AmaWaterways
Depart home for an overnight flight to Munch.
Day 2, May 8
EMBARKATION – VILSHOFEN, GERMANY
Transfer from Munich airport and board the ship for your Romantic Danube cruise. (D)
DAY 3, May 9
VILSHOFEN – PASSAU
Explore Vilshofen's beautiful old town before cruising to Passau, known as the "City of Three Rivers." Join a walking tour or if you prefer to be more active, hike high into the hills for a visit to the "Veste Oberhaus," Passau's Castle Hill; or go on a River Inn bike tour. (B,L,D)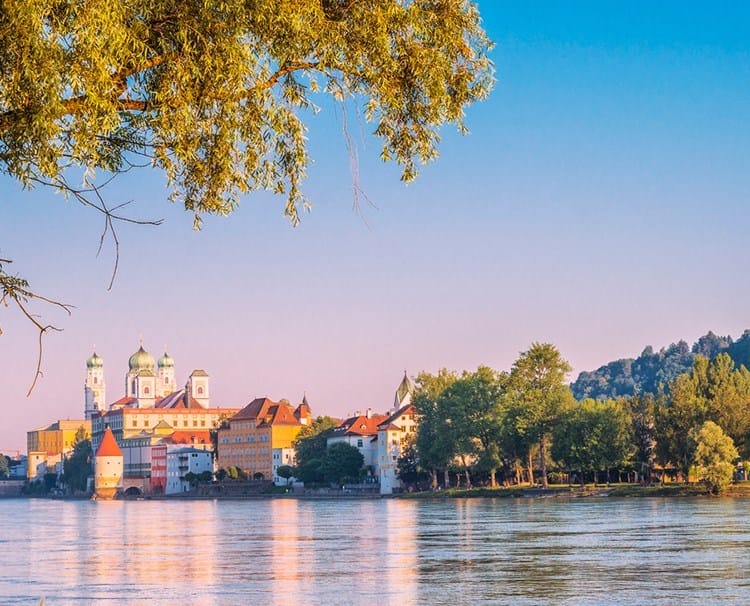 DAY 4, May 10
LINZ, AUSTRIA
The ship arrives in Linz where you'll have several choices of excursions. Opt for a full-day excursion to Salzburg where you'll tour the historic center, Mirabell Gardens, Residenz Square and the Old Market. En route to Salzburg, stop at Mondsee, home of the famed Basilica St. Michael and site of the wedding scene in The Sound of Music. Alternatively, you can join a morning walking tour through Linz's old city center and by the Mozart House; or go on a guided bike tour along the city's famed "Culture Mile" and the Danube. You can also choose to visit the charming mountain town, Český Krumlov, located just over the Czech-Austrian border. (B,L,D)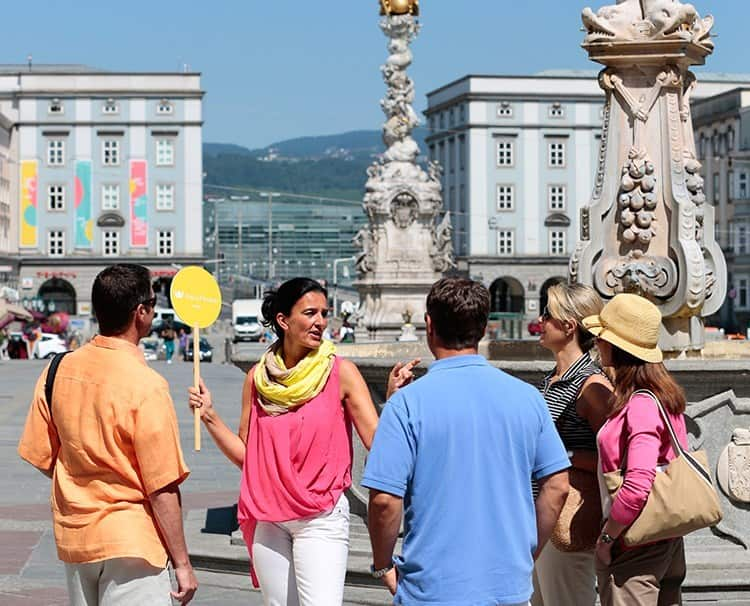 DAY 5, May 11
WEISSENKIRCHEN
Cruise through the Strudengau and Wachau valleys to Weissenkirchen, gateway to Dürnstein. Once here, you can choose to join a walking tour in Dürnstein along its cobblestone streets to the Baroque Stiftskirche, and then visit Melk's magnificent Benedictine Abbey. For the more active adventurer, you can opt to hike up to the fortress where Richard the Lionheart was once held, or take a bike ride along the Danube through the Wachau Valley. As an alternative excursion, visit a local apricot grower, where you'll enjoy the region's finest apricot treats. Later in the evening, enjoy a special wine tasting of locally grown, world-renowned Riesling and Grüner Veltliner in Weissenkirchen. (B,L,D)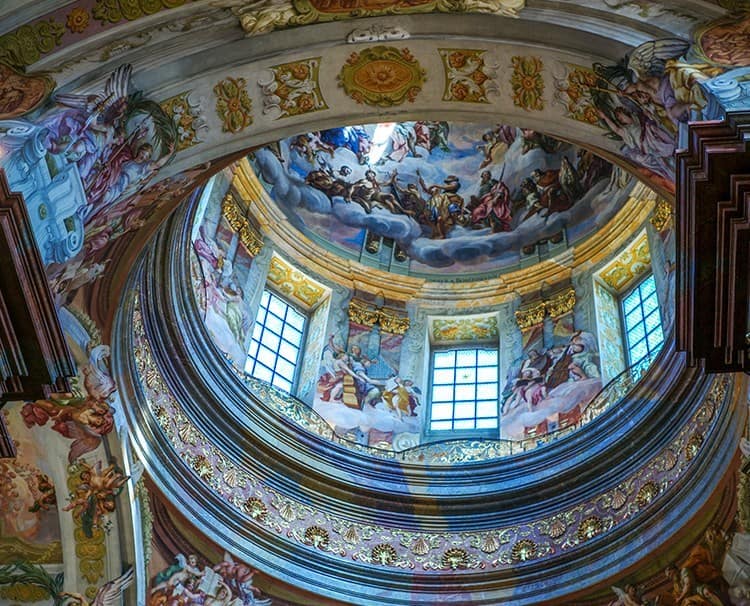 DAY 6, May 12
VIENNA
The "City of Waltzes" offers a treasure trove of gems and your city tour showcases them, including the majestic Opera House and the former Imperial Palace. Your tour concludes in the historic city center with a visit to St. Stephen's Cathedral. Or if you prefer a more active tour, take a guided bike ride through Vienna. During the afternoon, enjoy leisure time to further explore this iconic city. (B,L,D)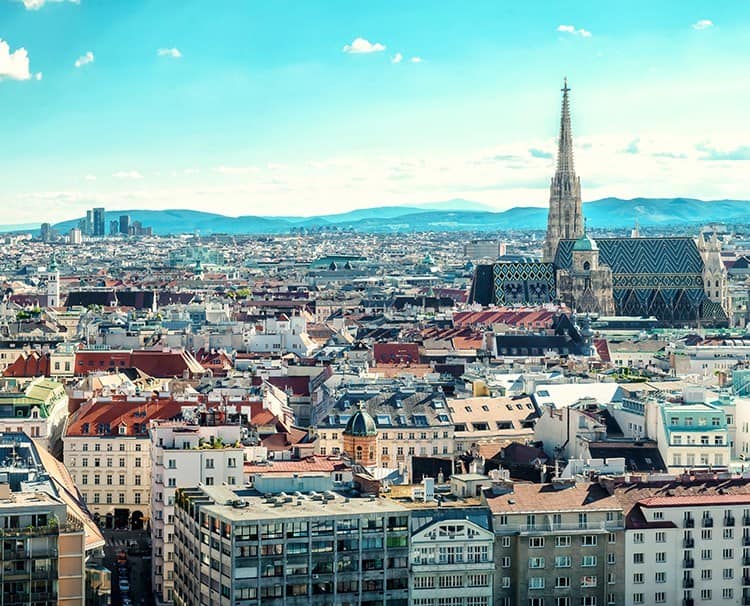 DAY 7, May 13
BRATISLAVA, SLOVAKIA
Host to the crowning ceremonies of 11 Hungarian kings and queens between 1536 and 1830, Bratislava certainly has earned the title "Coronation City of Kings," as you'll discover during your walking tour. Or join a special "Tastes of Slovakia" tour. For a more active adventure, hike up to Bratislava Castle, offering magnificent views of the city. (B,L,D)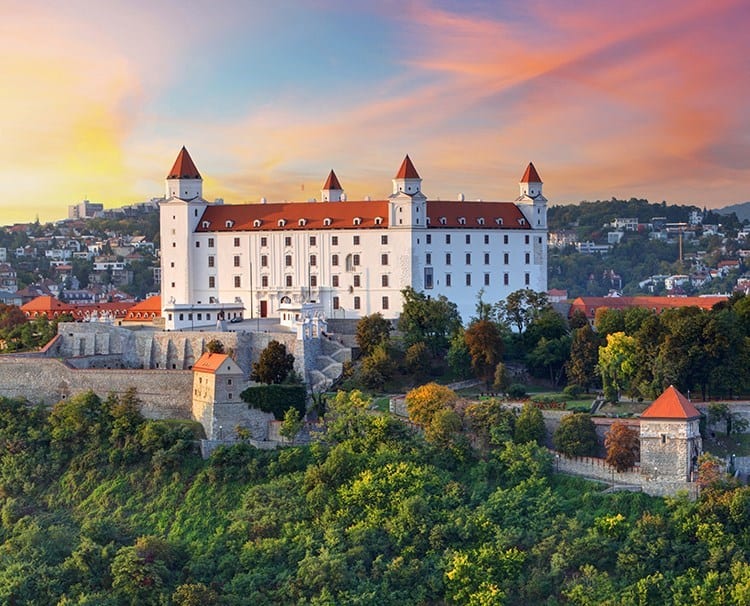 DAY 8, May 13
BUDAPEST, HUNGARY
Your city tour begins at Budapest's Great Market Hall, where you'll discover plenty of delicious food and shopping. Afterwards, you'll visit both the Buda (hilly) and Pest (flat) sides of the Danube River. You'll see the 19th-century Chain Bridge, which connects the Buda district with Pest; and the UNESCO-designated Castle Hill district, which contains some of Budapest's most important medieval monuments and museums. As an alternative choice, you can hike up to Castle Hill for breathtaking views of the city below. (B,L,D)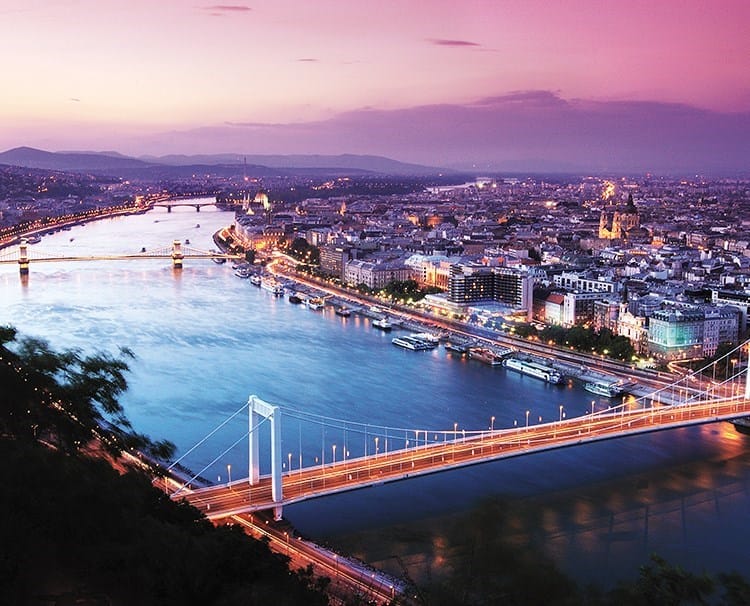 DAY 9, May 14
BUDAPEST – DISEMBARKATION
Disembark the ship as you prepare for your flight home. (B) Note: The Great Market Hall is closed on Sundays.
Pre-trip tour of Munich
DAY 1
ARRIVE IN MUNICH, GERMANY
Arrive in Munich and check-in to your hotel.
DAY 2
MUNICH
This morning you will tour Munich, the capital of Bavaria and one of Germany's largest cities, as well as the undisputed beer capital of the world. Enjoy a walking tour of the Old Town through the city ending at the famous Glockenspiel, with its 43 bells and 32 life-size figures that portray historic scenes, such as a wedding celebration. You will also see Frauenkirche, the "Cathedral of Our Dear Lady." Later in the day, do like the Bavarians do, and go to a Bavarian Beer Hall for the famous beer and pretzels. This is the cradle of Bavarian tavern culture, and the origin of tradition, "gemütlichkeit" and hospitality. (B)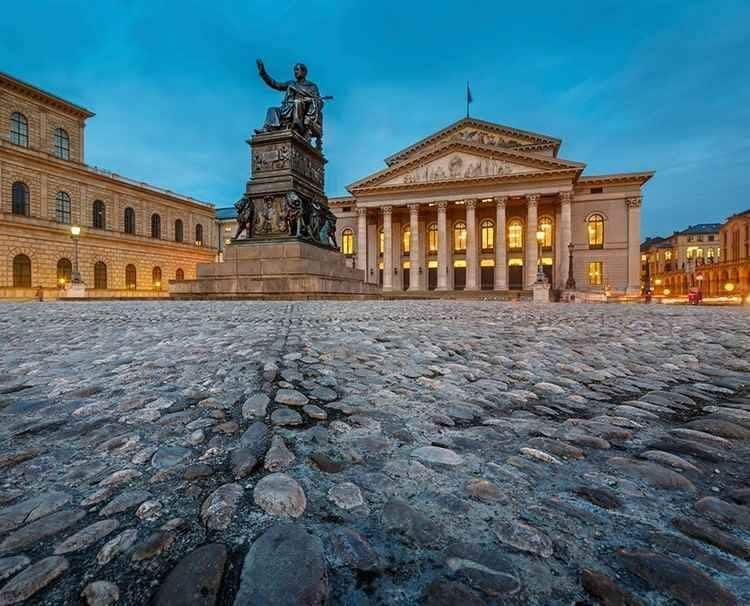 DAY 3
MUNICH – EMBARKATION – VILSHOFEN
Check out of your hotel and transfer to Vilshofen where you will board your luxury ship. Later in the day, attend an exclusive Oktoberfest celebration with traditional beer and Bavarian folk music and dancing. (B,D)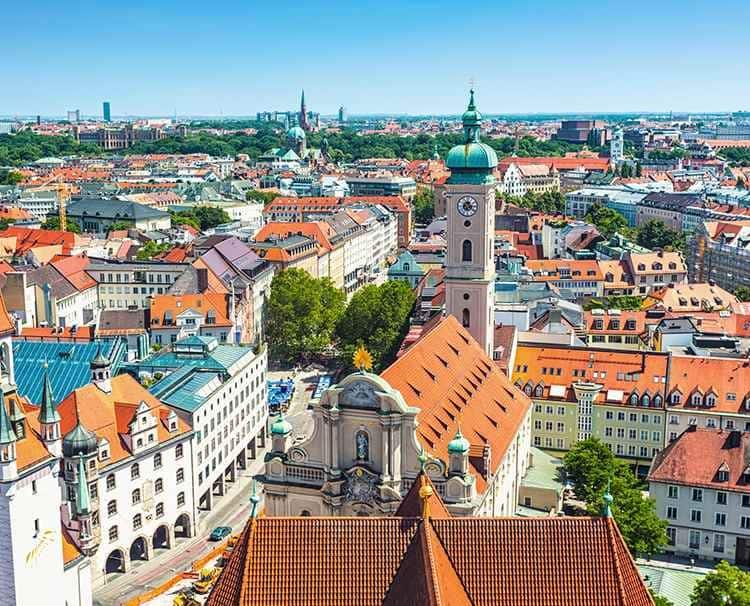 Pre-trip Tour of Prague
DAY 1
ARRIVE IN PRAGUE, CZECH REPUBLIC
Arrive in Prague and check-in to your hotel.
DAY 2
PRAGUE
Experience the wonders of Prague and its historic city center that is a recognized UNESCO World Heritage Site on your city tour or you can hike to the grand castle. See Rudolfinum and the Hundertwasser Dancing House. Visit the 1,000-year-old Prague Castle and St. Vitus before walking over the romantic Charles Bridge to the Old Market Square, where you will find the capital's famous Astronomical Clock. (B)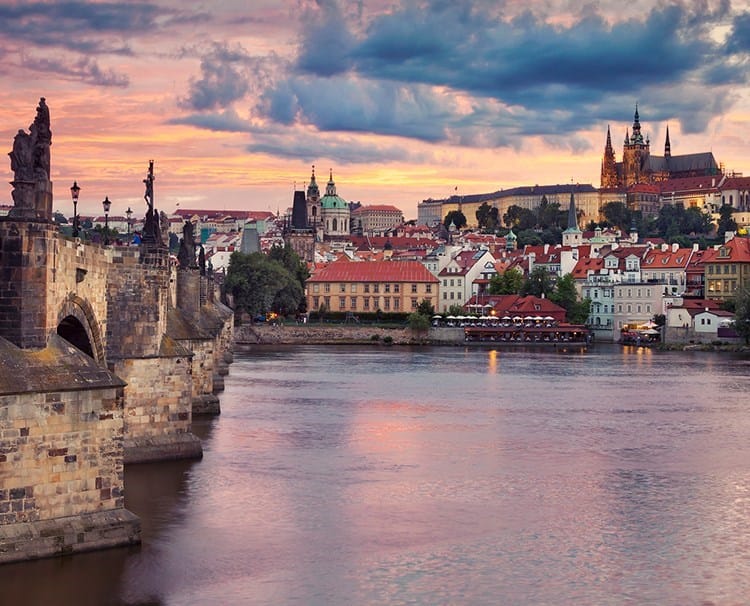 DAY 3
PRAGUE
Beer has a long and illustrious history in the Czech Republic with the first brewery known to have existed in 993. Pilsner Urquell was created in 1842, being the first pilsner ever made, whilst Budweiser came into being in the city of Budweis. Beer is a core part of the country's national identity, so much so the Czechs are the biggest consumers of beer in the world. The country is home to more than 100 breweries with a combination of big names and micro establishments offering a huge range of styles, so join a Czech beer tasting and discover for yourself what makes the Czech's beer some of the very best in the world. (B)
*Czech beer tasting may take place on Day 2 or Day 3 of this itinerary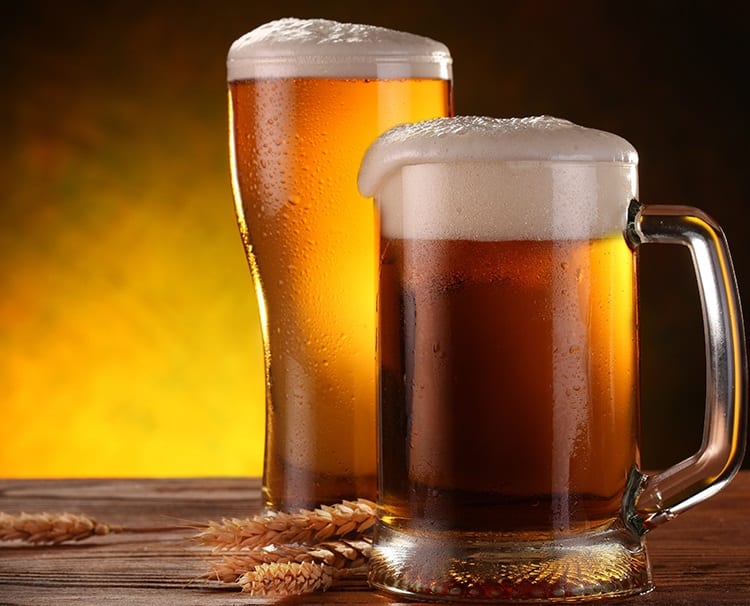 DAY 4
PRAGUE – REGENSBURG, GERMANY – EMBARKATION – VILSHOFEN
Depart from Prague via motorcoach and enjoy a stop in Regensburg, one of Germany's best preserved medieval cities and a UNESCO World Heritage Site, which you'll discover on a guided walking tour showcasing the city's architectural highlights, including the Old Town Hall and the Porta Praetoria. After touring Regensburg, continue your journey on to Vilshofen, where you will board your luxury cruise ship. Cap the day off with an exclusive festive Oktoberfest celebration. (B,D)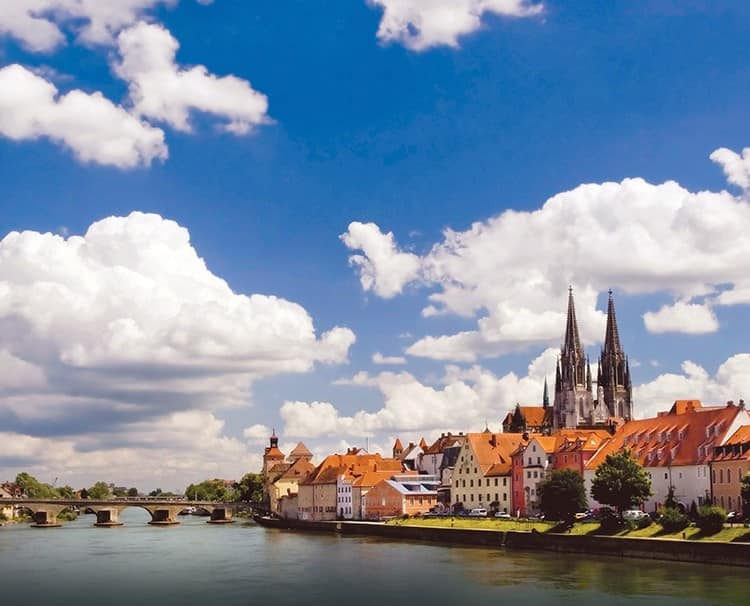 F.A.Q
What type of Electric plug does Croatia use?
Croatia and Slovenia use the standard EU two prong plug. We recommend purchasing a universal power adaptor such as this one.
What are the COVID requirements to enter Croatia?
Croatia, along with nearly all other countries, have dropped nearly all COVID requirements. You no longer need to get tested, nor even show a vaccination card.
Other Exotic Locations
Aug 13, 2023 - Aug 19, 2023
A personal development retreat for women in the Irish countryside
Aug 18, 2023 - Aug 26, 2023
Join us for a high adventure tour of southwestern Ireland - hike, surf, ride horses, while learning about Irish culture and history.
Sep 23, 2023 - Oct 1, 2023
Explore the American Southwest with this National Parks tour.